Benjamin R Pero, PTA , LMT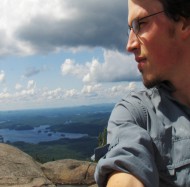 Licensed Physical Therapist Assistant, Licensed Massage Therapist
Combining knowledge and experience of physical therapy and massage therapy, provide high level treatments/sessions tailored to each individual client.

The body is meant to be a mobile structure. Many of my treatmenst consist of providing movement, often with the clients help to deepen the benefits of the work and to provide longer lasting results. I believe that as well as soft tissue modalities it is important to incorporate the bodies nervous system to better ensure these results. This is often an over looked aspect not addressed in most therapies.

Education and Affiliations
Graduated with highest honors from SUNY Canton 2005.
Graduated Valedvictorian from Onondago School of Therapeutic Massage 2008
Continuing education: clinical rehabilition on shoulder and knee
NeuromuscularTherapy
Advanced orthopedic massage
Myoskeletal alignment technique
Primal Reflex Release Technique( ThePRRT.com)
Various others and self study